WELCOME TO FACULTY OF FOREIGN LANGUAGES (FFL)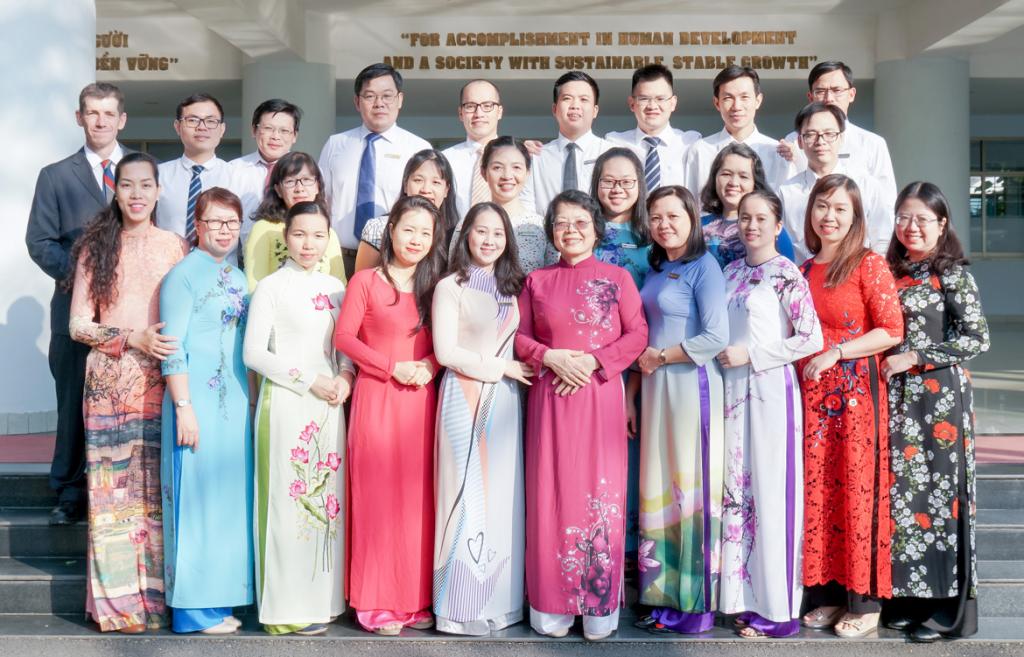 Established in 1998, the Faculty of Foreign Languages is responsible for teaching English, Chinese, and bilingual English-Chinese in a four-year program (bilingual Chinese-English - 5 years). It is also in charge of English for Communication classes for non-English majors of the other faculties in the University of Ton Duc Thang.
The Faculty of Foreign Languages is one of the largest faculties of Ton Duc Thang University. The strength of the faculty is a proper, scientific and comprehensive training program which focuses on linguistic knowledge as an autonomous system and as socially-embedded, four skills of language use, and especially job-orientation.
The training program includes various fields of linguistic knowledge (phonetics, phonology, morphology, syntax, and semantics), socio-cultural knowledge (civilization, culture, literature, and society), language skills (listening, speaking, reading, writing, translation), and specialised knowledge (i.e. the three strands of pedagogy, business and tourism). In the coming years, the faculty will launch another program of interpretation-translation to meet society's requirements.
To help students improve their linguistic competence, the faculty has a policy to invite foreign teachers so that students can have an opportunity to study and practice pronunciation and conversational skills with native English, Chinese speaking teachers during the first 3 semesters. Besides, to improve their linguistic compentence and widen their specialised knowledge, senior students of Chinese and Chinese-English participate in a 4-month practicum / internship program in Taiwan or China. In the academic year 2009-2010, another practicum / internship program will be launched for senior students of English to Singapore, Malaysia or Australia.
In addition to the main stream, the faculty also provides in-service and second-degree programs. By attending these courses, workers and officers in Ho Chi Minh City can improve their language command. As a result, they can adapt themselves to a new working environment quickly or find a better job easily.
Graduates of the faculty have a wider chance of recruitment. Business-majored graduates can work in various business environments such as import-export, marketing, and administration. Those who have been trained in the pedagogical strand can teach English and Chinese at foreign language centers, high schools, colleges, and universities, while graduates in tourism can work in both tourist agencies and restaurants. Graduates of all majors can also work as interpreters in foreign companies. According to the latest statistic, 100% of the students of the Foreign Language Faculty are able to find stable jobs after graduating from the university.
* Divisions:
   -  Divisions of Teaching Methodology
   -  Divisions of Linguistics, Culture and Literature
   -  Divisions of Business English
   -  Divisions of English Language Skills
   -  Divisions of Chinese Language Skills
   -  Divisions of Specialized Chinese
* Contact us:
    - Tel           : (028) 37 755 033  
    - Email      : khoangoaingu@tdtu.edu.vn
    - Website  : http://ffl.tdtu.edu.vn
    - Address  : Room B005, No. 19, Nguyen Huu Tho Street, Tan Phong Ward, District 7, Ho Chi Minh City, Vietnam